Forecast Earrings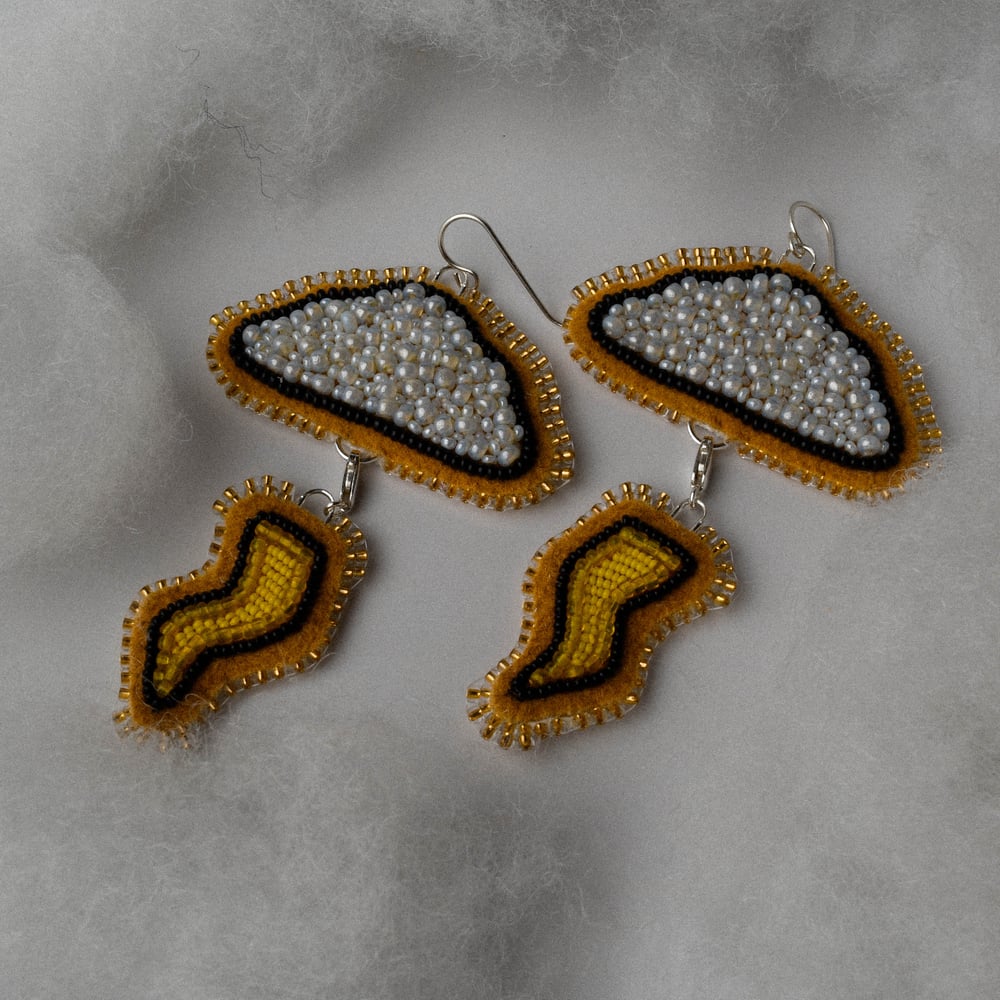 These interchangeable earrings include pairs of clouds, lightning, and raindrops to let you choose how the weather is. Made with single bead fill and a combination of contemporary and vintage beads, on smoked moose hide and backed with commercial white elk.
All findings are Sterling Silver. If you would like clip-ons please leave a note with your purchase, or email me after your purchase.
Handwoven by myself in Tacoma, WA!
Will be available March 7th at 9AM PST.
Weighing 0.3 oz each
Width 2 inches each
Length just under 3.5 inches total each
These are ready to ship to the US or Canada!