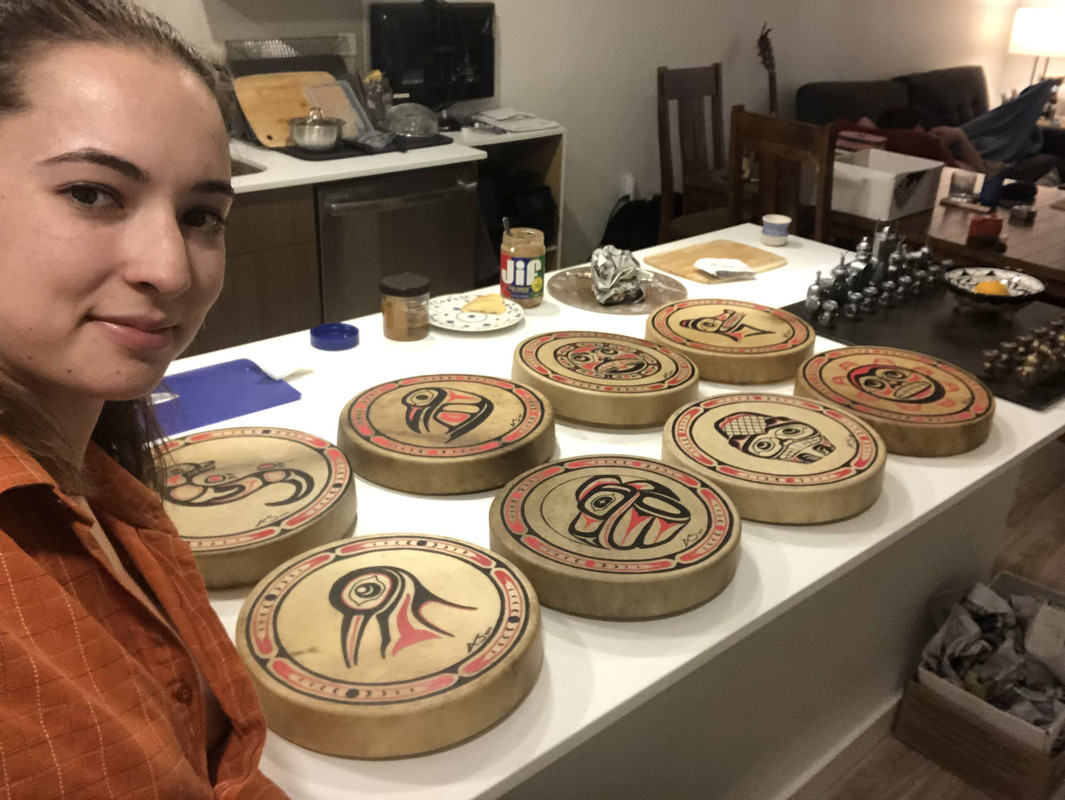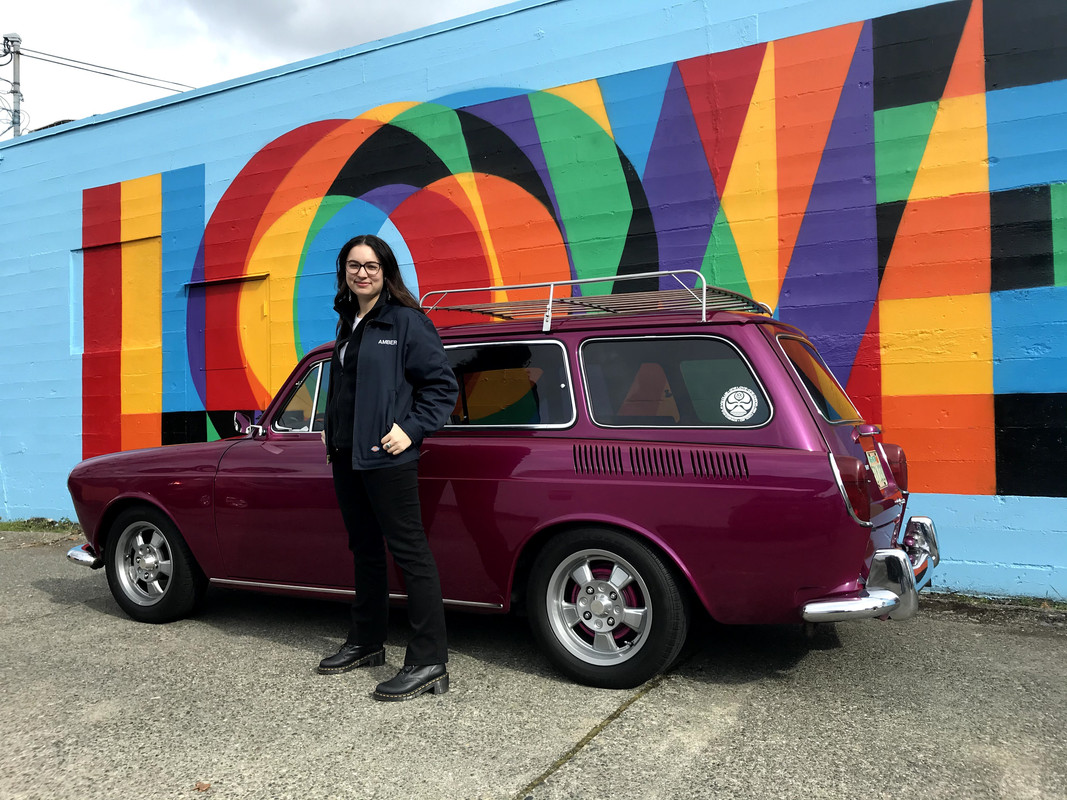 ---
Hello! My name is Amber Stephens. I am a member of the Puyallup Tribe of Indians on my maternal side, the Squally's. I live in Tacoma, WA, with my partner and two rambunctious kitties, Mochi and Olive. I work fulltime at Illfonic as a game and level designer. Yes, it is very fun, but it also takes a lot of energy and time to make video games!
When I'm not at my computer creating video games, I am either working on classic VW or reconnecting with my culture through arts, language, and community. Making/painting drums and beading have started me on this journey.
I was about 12 the first time I picked up a needle to bead. My mom was selling at the fireworks market that my tribe organizes, and she briefly left me at the stand across the way. The mom at that stand sat me down on an ice chest next to her, and I watched her bead. Next thing I know, she says, "I ain't gonna let you leave without learning," and she proceeded to guide me as I placed about ten beads. It wasn't good, but she didn't remove them. My mom returned, and I never got to learn more from her. I look back and wish I had appreciated what it was she was trying to teach me. But I remember that time fondly, and it reminds me of my humble beginnings.
As I began to create beaded pieces and gift them to my family and friends, they encouraged me to share my art with more and more people. Finally, with their support, as well as inspiration from other amazing Native artists, I drummed up the courage to start selling my work!
My work is made and presented to you in hopes of sharing the love and happy energy that I put into my pieces. Follow my journey on Instagram, and thank you for visiting.
---
ʔəsk'ʷədiicid čəd, I am grateful to you.